There are several ways bloggers can get paid to write. When starting out, you will need to build your reputation or prove you are a credible writer before you seek certain avenues. So how can I prove to be credible when I'm brand new to the industry? Good question establishes a space if you're not ready to invest in your own webpage. Go to Blogger.com and create you a free space, you will be limited as far as functionality, but you will showcase your skills. If you don't know how to get started, check out how to blog.
What can I do to get paid blogging?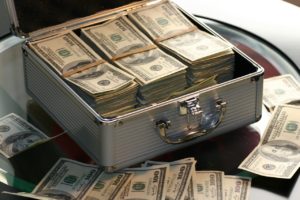 Tip # 1 – Guest Blogging
Bloggers can write blogs on other sites other than their own for money, also called guest blogging. To find a platform to expound your writing onto, you can google your niche wah-lah magic.
First, you will need to do some research on your future client, find out the voice of the brand, see what topics have been discussed and then plan.
You can either create a sample blog post, pitch an idea for a new topic to let them know you would like to be considered from your pitching email.
Now, they will want to know if you can write, most bloggers have a portfolio to show, you can check out mines here. However, you don't necessarily need a webpage although it looks great, you can use your LinkedIn page. On LinkedIn, you can post articles
You will need to send them a pitch, as you would any other publication, content mill, or writing platform. As you start off with a pitch, you will probably revise it a million times with regrets that you wish you could have started from the door with your "winning" pitch.
Here is an example of a pitch that I would like to send to a blogger and become a guest poster:
Hi Kari,
I follow your blog, "How to win" and I simply love your content, the vibe and the overall motivation you post! Your goal for 2020 was to bring on a content writer to create content and manage your FB group, I would be a perfect fit for this position, since blogging is my 2nd nature. For the past couple years, I have managed my own FB Group, Cici Rayne After Dark and it has grown by leaps and bounds.
Here is a little bit more about me.
I would give a summary of my accomplishments in a cover letter fashion; you want to paint a pretty picture of yourself.  One that says I'm qualified for this position, I'm a great writer, and if you pick me, you won't regret it.
Tip # 2 – Offer a Service
More than likely, bloggers offer more than one service, yes blogging is a service.
Some bloggers offer services as I do as well, you can click here for a complete list of my services. However, my most popular services are Virtual Assistants, Copywriting, and Blog Posts. By having services other than blogging it allows my creativity to flow and for me to reach more people.
You can offer:
Social Media Management and/or Marketing
eBook Cover Design
Editing
Web Development
Web Design
Business Document Creation
Course Creation
Graphic Design
Now, I wouldn't offer everything that you can find, it seems the word is niche down. So if you can specialize in a specific area, the more value you seem to project.
Tip # 3 – Expand your skills to apply for online publications & magazines
Every time I go to the grocery store, there are a plethora of magazines on the rack. Guess what, that means it's a bunch of Freelance Writer opportunities out there for you.
Most magazines have a submission page, read the criteria so when you submit your pitch, you are not barred because you didn't read the instructions.
Let's not forget that you can write lead generation content, look at the chart below and see what resonates with your spirit.
How to sell yourself?
Even if you're not an extrovert, you can still sell yourself, after all, we must have clients so we can be successful.
Word-of-mouth is great, some writers get referrals from their family or friends. If you know someone that owns a business, research their brand and find a need.
For example, I have a  friend that has an accounting business, she also creates bath bombs, lip balms along with an array of other products. She is my ideal client, the "busy-entrepreneur" because growth of from one or more businesses.
I simply ask, what can I help you with? Followed by a sigh of relief, she will tell me in one word, everything.
This is when we look at our services and based on her need to determine what service can we offer in a client relationship.
What if you don't any friends or relatives with their own business that you can ease yourself into? Well, now is where the pitching comes into place.
Some people love business cards, I'll be honest with you, I don't have any. I use it as an excuse to make an appt, which is far more powerful than handing out a business card. However, to each its own, another way of pitching could be through email or social media instant or direct messenger. LinkedIn has a great article on how to present yourself online.
I have found one of the best ways to land a client is to build a relationship with them. It's okay to comment, like, and share their product or service while you are researching. Connect with people at your church, should you attend, it would be very beneficial. The parents of your child's extracurricular activities would also be an avenue. Everyone should know what Scarlett Mom does for a living.
Should I have a website?
As a blogger, I recommend that you have a website, if you're a blogger that wants to know how to get paid. The website should be at least 5 pages, there are other pages you can have, but this is the minimum. You don't need several tabs, but it should include a Home Page, About Us, Services, Contact Us, and Portfolio. It doesn't have to be fancy, but a great impression goes a long way. Don't let this discourage you, some people will charge you $1500 to build your fancy website.
Do your research
Check out your resources
Invest in yourself
We offer a Blog Bundle Deal in which you receive the 5-page website, 3 customized e-mail addresses, and 2 30-minute strategy sessions.
So, if you want to make it happen, I am here to help you achieve that goal.
The following two tabs change content below.
Hi, I'm Candace, a freelance writer and blogger. I help entrepreneurs, just like you, grow their business, by creating super-awesome content to land more clients! Plus, I help Bloggers-to-be pursue their passion of becoming a full or part-time blogger.
Latest posts by Candace Thomas (see all)