Here are the 3 Things You're Doing Wrong When Hiring a Virtual Assistant
When it comes to hiring a virtual assistant, it's essential to approach the process with careful consideration and avoid common pitfalls. Whether you're an entrepreneur or a business owner, finding the perfect virtual assistant can have a profound impact on your productivity and overall success. In this blog, we'll delve into the 3 things you're doing wrong when hiring a Virtual Assistant. By recognizing and rectifying these missteps, you can enhance your hiring process and establish a fruitful partnership with the right virtual assistant. Let's explore these common errors and discover how to navigate them effectively.
Insufficient planning and preparation:
One mistake is not taking the time to thoroughly plan and prepare for hiring a virtual assistant. Before you start the hiring process, it's important to clearly define the tasks and responsibilities you want to delegate, establish a budget, and determine the desired skills and qualifications for the virtual assistant.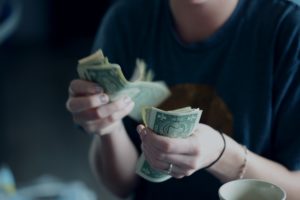 Focusing solely on cost:
While cost is an important factor, solely focusing on finding the cheapest virtual assistant can lead to poor quality work. It's crucial to consider the experience, skills, and professionalism of the virtual assistant. Investing in a capable and reliable assistant will likely yield better results in the long run.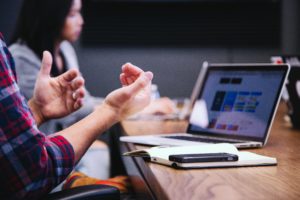 Lack of communication and expectations:
Failure to establish clear communication channels and expectations can lead to misunderstandings and frustrations. Make sure to clearly communicate your requirements, deadlines, and preferred communication methods upfront. Regularly check in with your virtual assistant to provide feedback, address any issues, and ensure alignment with your goals.
By avoiding these three common mistakes, you can significantly increase your chances of finding and hiring the right virtual assistant for your business needs. Thorough planning and preparation, considering value over cost, and establishing clear communication and expectations are essential steps in building a successful virtual assistant partnership. Embrace these strategies and maximize the benefits of working with a virtual assistant to take your business to new heights.
Want to know more about What is a Virtual Assistant? Check this article below and learn more!
You can also follow me on my Facebook Page. Fancy Freelancers, to learn more about being a Virtual Assistant.
Date Created: July 16, 2023
The following two tabs change content below.
Hi, I'm Candace, a freelance writer and blogger. I help entrepreneurs, just like you, grow their business, by creating super-awesome content to land more clients! Plus, I help Bloggers-to-be pursue their passion of becoming a full or part-time blogger.
Latest posts by Candace Thomas (see all)