Surely, you're looking for the diamond in the rough, one method you could use would be targeting…identifying your ideal client is not challenging at all.
Make sure you've done your homework though; you will have to know the client to be able to suggest a service and add the why. Most small business owners don't see the need for you to be on their team, since this is my industry, I must make it known and provide my value immediately. If you don't then you will have a tough time persuading your potential client into a service that may not need.
1. Toughen your skin
You will hear the word no and not right now, and you may not even get a response from a colleague that you have known for a while. Understanding that everyone is not in the position to hire you or they may not want to hire you. You will hear the word "no" in so many ways, it's part of being a salesperson, that is not meant to discourage you. In business, that no could mean not right now, so it's okay, ask them can you check back in the next 3 – 6 mos. to see if their business needs have changed.
Ever worked for a Small Business
I remember introducing the idea to a previous employer, I wanted to run the Social Media, it's not a service I offer, but I so enjoy doing it. This service finds me, and a year ago I was told no. But I stay in touch with business owners, I scheduled a meeting with him, told him how I would be useful, and I gave myself 90 days to turn a profit. It's an offer that he can't refuse, if I bring in more customers, which equals more money, the client will keep you because now you have shown your value.
Your Ideal Client vs The Target Market
So, you won't be confused on the two, your ideal client is the type of customer or client whom you are seeking. Your target market is a group, it could be an industry if you have niched down as such.
2. Know Your Competitors
Your competition doesn't have to be competitive, most of the time, you're not competing for the same client anyways. I sold cars for 3 years so competition can be healthy, it pushes you along the way. I rarely call them competitors; I call them inspiration. I frequently visit their pages to analyze their company to see if anything is new, changed or if they have posted any information that would be relevant to me. Use them to ensure you are continuously adding value to your service. Practice giving your customer more than what they paid for, as we know customers want a good "deal" so why not give them one.
Homework
Yes, this extensive research is also done on our inspo's as well. Once we know their brand backwards and forwards, we will know when they have tried something new. I would suggest you find at least 3 inspirational people, follow their pages and immerse yourself in the knowledge they are teaching so you can master your craft. After all, that is the whole purpose of this journey is to learn, apply and master.
Increase your visibility
It's okay to have built your brick and mortar or if you're just starting out, it's critical to exist online. You should have your business on as many social outlets as your heart desires.
However, we do recommend, that your business is registered on:
Yelp

Facebook

Instagram

LinkedIn

Twitter

Google+
Just to name a few, if you're on the newest of the social platforms TikTok, it has over 500 million users, so you might want to join that one too. Some people swear by it, I just don't think my ideal client is on there, but that does tell me, people are watching.
Solve a Problem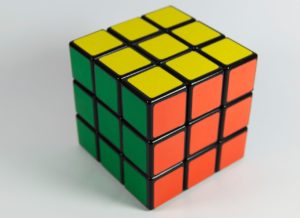 In order to show your value to the client, you must solve a problem. Well the issue may not be as obvious on the surface so that's when we ask clarifying questions during our strategy session, discovery call or whatever you would like to call it. Now, don't get writer's block during this time, stay calm and write down your customer responses to your questions.
What questions could I ask?
Let's get into the frame of mind first, let's think "pain points"
As an entrepreneur building your business is tough, we are going to imagine ourselves in their shoes per se' and see what we can figure out.
Here are a few questions to ask your ideal client:
What part of your business bothers you to complete?

If you could free yourself from a task, what would that be?

Have you been able to automate any parts of your business?

Tell me about your role- what does a day in the life look like?

Tell me about your goals? (financial, customer-related and/or operational)

What is your biggest problem?

How can I make your life easier?
Our goal is to find a solution for our client, we must analyze the data quickly, review our services and predict the outcome based on proven results. Now you could do this in the same phone call or you can schedule a follow up call and close the sale. In the sales game, we were told once you have the door open, don't let it close because you may not get a 2nd chance to speak with them again.
Tailor your solution
You shouldn't put them in a one-size fits all box, be specific in your intentions, this is your opportunity to show the inner strategist. Let's say your client's goal is to be more visible, then ensure the solution involves a marketing plan.
3. Join groups on Social Media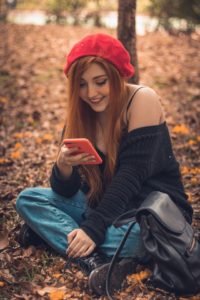 I'm in a bunch on Facebook groups and I recently discovered LinkedIn had groups, like who knew? Your target clients are in these groups and they are looking for rock stars. Someone that will take initiative, know what they want, and become intuitive about their business needs. Don't you dare skip the war on the #hashtags, just because IG changed their algorithm, that will not affect your scouting. Find out the #Hashtags that your target customer is using and reach out.
I've heard, if you fail to take a shot, you will miss all the shots.
This is not all inclusive, hopefully I've provided some insight to you as to how you can find your ideal clients. When you land your client, let me know, I would love to chat with you! Check-in with me in the comment section below.
As always, stay in touch with us, if you want more content just like this, please subscribe to receive our tips and #BlogInsight. My name is Candace, I'm a Freelance Writer and Blogger I help small business owners increase their online presence by creating powerful content through strategic solutions.
I would love to help you start your journey!
Psst…..Stay close, we are launching Fancy Freelancers Academy January 1st!!!! Follow us on our Facebook page for the latest deets 🙂
The following two tabs change content below.
Hi, I'm Candace, a freelance writer and blogger. I help entrepreneurs, just like you, grow their business, by creating super-awesome content to land more clients! Plus, I help Bloggers-to-be pursue their passion of becoming a full or part-time blogger.
Latest posts by Candace Thomas (see all)