Well, some writers or bloggers start fun blogs to talk about their family, their way of life, the problems they face. However, some may blog for their company, with all sorts of protocols and guidelines. Perhaps, some people may consider writing about the family pet. I know you have seen Instagram accounts set up for pets and children that are owned and operated by a parent. It simply depends on how much of a commitment you can make to your blog, are you functioning as an employee or an independent business owner.
But the question still remains, is it a hobby or a passion, let's think about this.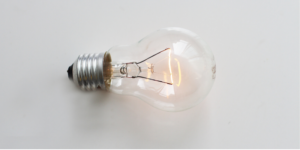 Here are 5 types of Blogs that may interest you:
Personal Blog

Personal Brand Blog

Professional Blog

Freelance Blog

Niche Blogs
So, you may be wondering, what is a niche blog, so here are a few examples of one:
Lifestyle

Home Décor

Parenting

Sewing

Religious

Fashion

Beauty
You may want to ask yourself a few questions:
Are you willing to amp up your post from posting periodically to posting regularly, perhaps on a schedule on a part-time basis?
Are you willing to connect with other bloggers and guest post on their blog platform?
Can I really earn income that will sustain myself and my family?
All of these are valid questions and you may have more, if you can answer yes to all of the questions above, it's possible. How do I get from point A to point B? One step at a time, you can't allow yourself to be overwhelmed. Any business is going to take hard work, dedication, commitment, deadlines, etc.
Go at your own pace, you don't have to quit your job tomorrow because you want to be a blogger today. Make the necessary steps, put a plan into place.
Don't count your chickens before they hatch….
Basically means, you probably shouldn't make any major decisions based on anticipated income, blogging is a business and you must treat it as such.
The blood, sweat, and tears will happen, well it happens to most of us and personally, I have endured it and I've finally started reaping the benefits. I have been through it before and I know beyond a shadow of a doubt, if I keep re-inventing, continue my knowledge, always light my fire, and keep the hot pursuit of my passion, all will be fine. I said that to say this to you,
if you believe in yourself, go for it.
Create Your Blogging Space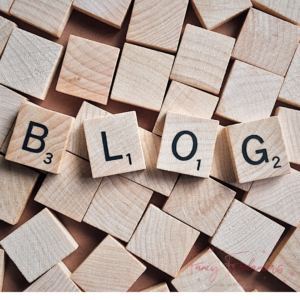 Pick your blog name
Choose your Domain name

Get your web hosting

Customize your blog/website

Write your first blog post

Promote Your Blog
Creating your own blog is fairly easy, there are free sites where you can build your blog on. I initially started out on blogger.com, it was easy and as a result, I found it great for bloggers starting out. Once your blog becomes popular, you can always move your blog, this go-round, I decided to buy my customized domain (fancyfreelancers.com) to avoid the odd name combo PLUS with a WordPress website, the customization's are endless.
So, if you're ready to go from hobby to passion, we welcome you into the world of blogging, do you want to know how to get started, click here. 
When you start your blogging, let me know, I would love to check your blog out! Check-in with me in the comment section below. As always, stay in touch with us, if you want more content just like this, please subscribe to receive our weekly blog posts. My name is Candace, I'm a Freelance Writer and I specialize in E-Commerce with an emphasis in Graphic Design, I would love to help you start your journey! 
The following two tabs change content below.
Hi, I'm Candace, a freelance writer and blogger. I help entrepreneurs, just like you, grow their business, by creating super-awesome content to land more clients! Plus, I help Bloggers-to-be pursue their passion of becoming a full or part-time blogger.
Latest posts by Candace Thomas (see all)